The most common complaint among Android developers was the lack of promo codes for Google Play. Apple/iOS had that for years, where devs could share promo codes to offer discounts/apps for free, but Google dragged their feet over and over. Well, to my surprise I admit, Google started rolling out Promotions (beginning January 15, 2016), a new way for devs to create promo codes and share those with followers. NOTE: The Google Play redeem codes below are free promo codes that unlock paid/IAP apps or games, these are NOT gift cards!
Below are Google Play Promo Codes for receiving free IAP for APPS & GAMES, these are not Google Play Redeem Codes for Gift Cards. If you are looking for that though, you can visit this external site: Google Play Redeem Codes (Gift Cards)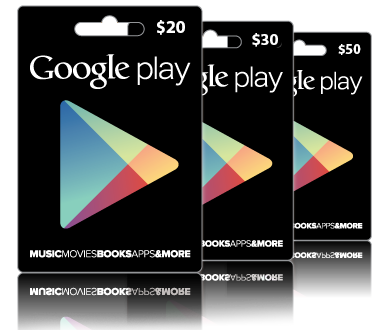 Free Google Play Promo Codes 2019 (updated daily)
Are you a developer and want to have your app submitted and featured here? Sign up on TenLister today.
Below is a list of free Google Play promo codes for Android apps and games. If you are a developer feel free to add your app/game to this list along with Google Play promo codes others can use. If you add at least 100 promo codes you'll be featured to the main page of the list.
Please add at least 100 Google Play promo codes as these are used fast:
1. Click on Add to List
2. Click on the Add Text icon
3. Enter the Name of your app/game, add an Image/Icon, then in the Description field paste the as many promo codes as possible, one by one on each line. At the end you can put a short description about the app/game.
If you are an user and want to redeem any of these promo codes this is what you have to do:
1. Open the Google Play Store app on your smartphone
2. Tap Menu and then on Redeem.
3. Enter one of the Google Play promo codes from the list below that shows them.
4. Tap on Redeem. A pop-up with the app/game you are redeeming will show up and you have to tap on it. If the code is used it will say so and you must try another.
Codes Redeemed So Far:
BL3DSZDYY3XD5LFA1U1DKLH
HM204Z6WQT6MELDK7QRHJFD
86UJNWK5LCHS8VV65NHGTSA
J6L58HH71TKFLDJ07V6UEFU
JH88EK2PYGFTL8CBT6DYBNX
23JSF8Y8XNZMWU3XKHD489F
21J69XN5CPB9VR4FQGWKCBV
UVSF14TFKK6TYC7598E7AK4
JT066RAZU1DMGEKK5QV948A
7470TP8ZFUDHGZESB1CQ27W
X36G4U4D2WYV3URMPDCPDCU
83H09EYKJ6HFABRGC1EZ7VY
2D5TYC6T1CWN0TZMMH5F315
PEGP9SHVT5U0VDZMQ9ZHYTL
CRW9YCSR9DDSQZESZNE0MGW
JDJNE4R575HUDVJQJJUBZZE
7LW7SMU1Z3KR0H9CZVWAFEF
3199Y0G8V21BW6FKXHSMCDS
R7EEDTRP0CNGSKV3ZN91MCT
FBRUGFLET8JYH1MMJCRSP7V
3S6LTXHMC0UMVFGN8L03JC5
VBFEAEG79QPF660BZ5EYKS4
QZM51ZSTD39WR5HF3Z7YM69
K1AUUZDZXDH9WAM4RFMQF16
3Y4GLCAVB0MJ5UH3XFM39K3
1ZZ128BH8KC00EB8U2AVCCH
KE86G3QNVCGBALZ5BNQUBET
06MB3RPPLSX0VEGVD5E44ZL
0CVWQHJYJLEPN65EHU7BP4E
TKEQFSU30V48RJB5KGVSXWR
MH72VQESAQ0V3GUDUDMZK6V
P1QL321GQLDYZNEEV5N0J17
G5FLVN28LXKSJM6A13FHJ8F
M5UHH3R3D3WED44XY1HD61X
7GBW04AG1W8LEGUN43GKSEX
8H2Q2XDNNUSL1Z0XZN9035A
TBWM2DSS445T9C48U5CTJQU
408ED7UGTBYFNW0ZCUW203L
J888AJDULKQ548636UVUR27
US8D5NUNZSJYMTAUY6572MQ
Z0GRANLKBNJJSJDA3YDQYB2
H7PRFWW0Q4CEXYS63DAJ9MC
ABBMWWBP3PH5312LCLPCXCH
R1HWUXSGNXE1YS5E9J5U081
F66YRUVCA2NBY7TS2WZUBNU
3N88PWALY14GCZ7QAHW2UBM
GEXM373EWQ92AHMHWHV3CLZ
D3F8VK08K5FSTH7HJ33SB7B
XZH8C5UYQTN3QWMN0VT1W07
7RNNLTY2EWNZFJY2X7NUSQ9
BEJZWEPG6B8W27HZTSG8VNZ
WJCPEA8GRPJ119UBPLNGNNG
ERFFPVNKXR5GXN9D42B83GC
S1MMLHXU0WX2PNM8Z5GJV6R
ZW5247QS5KW9TWZHDVQL7XU
9Y3SA37QKRCF18YEMGT6J43
MXG72RH1NT10P9LFNRSKSD1
4V4M4LH9V7ZB41K5YPTWXZD
S0FACHJX6L8BLDZAD41D2W7
16MTA0VHGSWFB2ABWDB5DSA
42N7U8UBA91V4J7R0VJJWLA
X70PMX3090K6JY0TRHCJTZZ
HD2WDLK9WU3EM31ZSE6EK9L
L2FAAZNDA57XQ9D3X4ALJML
ES41PXAF7MS5EECDP62XBKW
RE5WP7BGJTS3BB2E72CNSAY